Speedpak CLG is committed to operating to the highest standards in relation to its practices and structures in order to meet its social and economic impact and long-term sustainability objectives.
The Speedpak Board of Directors operates to an annual schedule of nine meetings agreed to at the start of each year. The Board has two sub-committees to support its work, the Governance Sub-Committee and the Finance Audit Risk & Remuneration Committee.
The financial statements of Speedpak CLG are fully audited on an annual basis and are prepared in accordance with accounting standards generally accepted in Ireland and with Irish Statute. Speedpak's auditors are McInerney Saunders.
The Company's training programmes are also independently audited by both the Department of Employment & Social Protection and POBAL.
Speedpak CLG is committed to the implementation of the requirements of the Charities SORP (Statement of Recommended Practice) applicable to charities.
The Company has continued to implement the Charities Governance Code and has completed the Company's Governance Code Handbook and the Charities Governance Code Compliance Record.
We commission an independent review of our documentation to satisfy that we are fully compliant. We continue to monitor and review our policies and procedures to ensure ongoing compliance and best practice. We believe that this is a necessary step given the growing and necessary focus on good corporate governance and providing confidence to all our investors and supporters.
Visit the Benefacts website for further information on Speedpak CLG's non-profit status.
Speedpak is a registered Charity.
Charity number: CHY 11503
Charities Regulatory Authority Number: 20031657
Speedpak CLG t/a Speedpak Group, Speedpak Contract Services and Shamrock Rosettes
Companies Registration Number: 234022 
The Company – trading as Speedpak Group, Speedpak Contract Services and Shamrock Rosettes – has successfully operated since 1995. It is overseen by a highly experienced voluntary Board of Directors, professional leadership team and skilled core team.
John P. Murphy B.A., HDipEd., MSc. Management
Chief Executive
John has extensive senior management experience across business, social enterprise and local development companies.
He began his career in education and later moved to the private sector where he held sales and business development roles with Coca Cola HBC Irl. and Tennents Irl.
Prior to his current appointment, he was Employment Services Manager with Northside Partnership. John has led Speedpak since 2003 during which time the Company has evolved significantly.
It has grown its commercial businesses and profitability, increased it social impact and won numerous awards for social entrepreneurship.
He is Secretary of the Social Enterprise Task Force where he is an advocate for promoting social enterprise in Ireland.
Following Ministerial invitation he worked on the interdepartmental research group that informed the development of the first National Social Enterprise Policy in Ireland published in 2019 and launched in Speedpak Group.
He is also a member of the Board of Coláiste Dhúlaigh College of Further Education ETB.
Edel Moloney BA., MSc. Organisational Psychology, MSc. Management, Reg.Psych.,Ps.S.I.
Change & Development Manager
Edel worked for many years in the financial sector both in Ireland and the UK where she specialised in providing advice and training to corporate and individual clients in relation to legal and compliance issues.
Edel is a Chartered Psychologist with the Psychological Society of Ireland (PSI) and is also a member of its division of Work and Organisational Psychologists (DWOP).
She was appointed to the Psychologist Registration Board of CORU by the Minister for Health in 2016.
She is currently Vice Chair of the Board of the Northside Counselling Service and a Trustee of the Pobal Pension Schemes comprising 60 individual company schemes.
Paul Blake
Operations Manager
Paul was appointed in 2023 to the Speedpak Group as Operations Manager.
Paul has worked in a number of senior management roles across a range of different industries in both Ireland and the UK. He established and led a successful business operation in the UK on behalf of the Grafton Group PLC. He has been responsible for directing, training and coordinating teams in both trade, wholesale and retail businesses.
Paul has undertaken further training and personal development in Project Management, Procurement Management, Financial Management and coaching for performance. He has amassed a range of experience that equips him to lead, develop and grow a business to insure optimal business goals.
Sabrina McDonald Cert. Business Management
Assistant Operations Manager
Sabrina has been with Speedpak since 1999 and has been in her current management role since 2015.
She brings extensive knowledge and experience of all aspects of manufacturing. She also brings considerable experience mentoring and supporting long term unemployed people in developing workplace skills and positive work behaviours. Sabrina has qualifications in Business Management, Mentoring and Health & Safety.
She is a member of Speedpak's Health and Safety Committee. She has been a lead player in the introduction and development of software systems to improve quality and productivity in the organisation.
The activities of Speedpak are overseen by a highly experienced Board of Directors representative of our key stakeholders and drawn from industry, state bodies and community organisations.
James Lillis
Chairperson
James Lillis is an experienced company director with many years involvement in corporate development.
He has held senior positions in the IDA, James Crean plc and Mazars.
He has extensive knowledge of both the Irish and UK business scenes where he has acquired, disposed and restructured businesses. He is also a Governor of All Hallows College, Dublin prior to it being taken over by DCU.
Mary McPhillips
Non-Executive Director
Mary has been involved in education all her life, having started her career as a Mathematics teacher.
She joined All Hallows College in 1990 because of its mission and commitment to providing accessible education. She worked there until its closure in 2016. During her tenure, she led the Operations Unit of the College along with teaching and facilitating groups on a number of programmes.
As Executive Vice President she led the wind-down of the College and was part of the team who negotiated the sale of the College campus to Dublin City University. Her leadership of wind-down has been described as an example of best practice. This involved taking care of Trustee priorities, enabling students to complete their studies, taking care of staff in a fair redundancy process and protecting the legacy of a 174 year old College.
Mary is currently involved in change management and business coaching and joined Speedpak CLG because of its mission and values.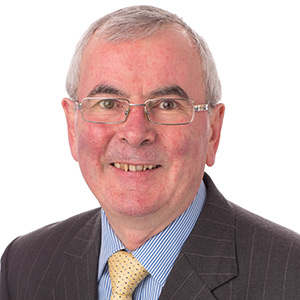 John McGinley
Non-Executive Director
John is a retired international Group Managing Director for a major American multinational, combining both a classic consumer goods background and pan-European strategic development.
He has also lived and worked for close to 20 years in a number of European countries and has extensive operational experience in many different European countries. This included serving on the boards of the various local companies.
John has also served as a non-executive director on the main board of a privatised UK PLC, where he chaired both the audit and remuneration committees.
Jean Duggan
Non-Executive Director
Jean Duggan is COO of Redfaire Ireland & UK. Redfaire is an Irish IT firm specialising in the implementation of Oracle JD Edwards Software and is a founding member of Redfaire International.
Jean has extensive experience in manufacturing and logistics having worked as an engineer, software implementation consultant, trainer, project manager and project director across a wide range of industries both in Ireland and overseas.
Paul Rogers
Non-Executive Director
Paul Rogers is the CEO of Northside Partnership.
He has extensive experience of working within the Community and Voluntary sectors in the area of community development, strategic planning, organisational development, communications, project management and IT.
A native of Coolock, he previously worked for 14 years for Dublin North West Area Partnership in a number of senior roles including that of Local & Community Development Programme Manager. Prior to moving to the local development sector, Paul worked in private enterprise and returned to full time education in 1996 as a mature student.
He is fully aware of the challenges faced by community and voluntary organisations in carrying out their social purpose having served on the governance structures of a number of organisations working to address a range of issues including long term unemployment, suicide prevention and voter education.
Paul currently serves on the Board of the Community Law and Mediation Service and is Chairperson of the Oiled Wildlife Response Network.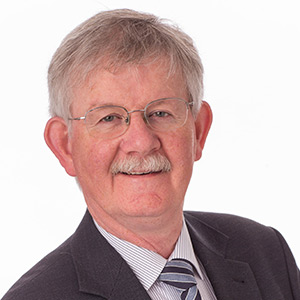 Adrian Charles
Non-Executive Director
Adrian is an experienced professional in the statutory health and social services sector. Prior to his early retirement, he was HSE Manager covering the Dublin South-West region.
During his career, he was extensively involved in developing and managing services at community level.
He had a special interest in the development of the non-governmental sector and was involved in many inter-agency initiatives addressing the needs of marginalised groups. This included Directorships on three local development companies that tackled the needs of long-term unemployed people.
He continues to be actively involved in a number of non-governmental organisations at community level, on a voluntary basis. He is an enthusiastic supporter of social enterprise.
Rónán Mac Muiris
Non-Executive Director
Ronan is a chartered accountant and until April 2022 was employed in the Dublin-based Group Finance function of Dole plc (formerly Total Produce plc), an Irish company listed on the New York Stock Exchange and one of the largest fresh produce companies in the world with 2021 sales in excess of $6 bn. He has extensive experience in senior and managerial roles in accounting and finance in Ireland, the UK and internationally, and spent 18 years working and living in areas as diverse as Central America, the USA and Italy.
Ronan has been Treasurer on the Board of Management of Dún Laoghaire Educate Together National School since its founding in November 2017.
Ronan served as Treasurer (2010-2012) and Chair (2013-2014) of Dublin Frontrunners AC, a member club of the Athletics Association of Ireland. Through their annual 5k Pride Run in the Phoenix Park, the club has raised almost €100k for various LGBT+ charities over the last seven years. Ronan takes part in a variety of road races at distances from 5k to half marathon.
Ronan is from Dublin and lives in a converted former Coastguard station building in Ringsend with his husband.
Speedpak's operations, commercial activity and structure are supported by its Sales, Mareketing, Human Resources and Finance functions.