Speedpak CLG is committed to operating to the highest standards in relation to its practices and structures in order to meet its social and economic impact and long-term sustainability objectives.
The Speedpak Board of Directors operates to an annual schedule of nine meetings agreed to at the start of each year. The Board has two sub-committees to support its work, the Governance Sub-Committee and the Finance Audit Risk & Remuneration Committee.
The financial statements of Speedpak CLG are fully audited on an annual basis and are prepared in accordance with accounting standards generally accepted in Ireland and with Irish Statute. Speedpak's auditors are McInerney Saunders.
The Company's training programmes are also independently audited by both the Department of Employment & Social Protection and POBAL.
Speedpak CLG is committed to the implementation of the requirements of the Charities SORP (Statement of Recommended Practice) applicable to charities.
The Company adopted the Good Governance Code in 2016 and has made considerable progression on the Journey in 2018. You can view Speedpak CLG's name on the list of those on this journey on the Governance Code website. The Company will be compliant with the Governance Code in 2019. Full compliance will allow us demonstrate our honesty, integrity and transparency while giving stakeholders, including funders and potential investors, continued confidence in partnering with us to achieve greater social impact and better outcomes for long-term unemployed people.
Visit the Benefacts website for further information on Speedpak CLG's non-profit status.
Speedpak is a registered Charity.
Charity number: CHY 11503
Charities Regulatory Authority Number: 20031657
Speedpak CLG t/a Speedpak Group, Speedpak Contract Services and Shamrock Rosettes
Companies Registration Number: 234022 
The activities of the Company are overseen by a highly experienced Board of Directors representative of our key stakeholders and drawn from industry, state bodies and community organisations.
James Lillis
Chairperson
James Lillis is an experienced company director with many years involvement in corporate development.
He has held senior positions in the IDA, James Crean plc and Mazars.
He has extensive knowledge of both the Irish and UK business scenes where he has acquired, disposed and restructured businesses. He is also a Governor of All Hallows College, Dublin prior to it being taken over by DCU.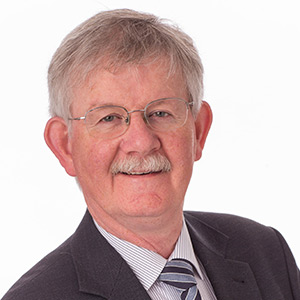 Adrian Charles
Non-Executive Director
Adrian is an experienced professional in the statutory health and social services sector. Prior to his early retirement, he was HSE Manager covering the Dublin South-West region.
During his career, he was extensively involved in developing and managing services at community level.
He had a special interest in the development of the non-governmental sector and was involved in many inter-agency initiatives addressing the needs of marginalised groups. This included Directorships on three local development companies that tackled the needs of long-term unemployed people.
He continues to be actively involved in a number of non-governmental organisations at community level, on a voluntary basis. He is an enthusiastic supporter of social enterprise.
Mary McPhillips
Non-Executive Director
Mary has been involved in education all her life, having started her career as a Mathematics teacher.
She joined All Hallows College in 1990 because of its mission and commitment to providing accessible education. She worked there until its closure in 2016. During her tenure, she led the Operations Unit of the College along with teaching and facilitating groups on a number of programmes.
As Executive Vice President she led the wind-down of the College and was part of the team who negotiated the sale of the College campus to Dublin City University. Her leadership of wind-down has been described as an example of best practice. This involved taking care of Trustee priorities, enabling students to complete their studies, taking care of staff in a fair redundancy process and protecting the legacy of a 174 year old College.
Mary is currently involved in change management and business coaching and joined Speedpak CLG because of its mission and values.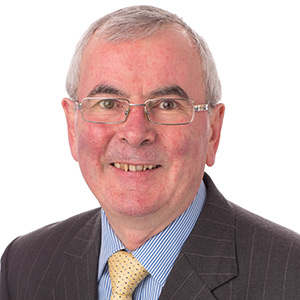 John McGinley
Non-Executive Director
John is a retired international Group Managing Director for a major American multinational, combining both a classic consumer goods background and pan-European strategic development.
He has also lived and worked for close to 20 years in a number of European countries and has extensive operational experience in many different European countries. This included serving on the boards of the various local companies.
John has also served as a non-executive director on the main board of a privatised UK PLC, where he chaired both the audit and remuneration committees.
Bill Hartley
Non-Executive Director
Bill is a member of the Chartered Institute of Management Accountants for over 40 years and has worked in both the Public and Private sectors.
He held the position of Group Financial Director of an Irish plc for thirty years, serving on the Boards of all its subsidiaries in Ireland, UK and Europe.
He has extensive experience in the areas of Corporate Finance, Banking and Law.
Paul Rogers
Non-Executive Director
Paul Rogers is the CEO of Northside Partnership.
He has extensive experience of working within the Community and Voluntary sectors in the area of community development, strategic planning, organisational development, communications, project management and IT.
A native of Coolock, he previously worked for 14 years for Dublin North West Area Partnership in a number of senior roles including that of Local & Community Development Programme Manager. Prior to moving to the local development sector, Paul worked in private enterprise and returned to full time education in 1996 as a mature student.
He is fully aware of the challenges faced by community and voluntary organisations in carrying out their social purpose having served on the governance structures of a number of organisations working to address a range of issues including long term unemployment, suicide prevention and voter education.
Paul currently serves on the Board of the Community Law and Mediation Service and is Chairperson of the Oiled Wildlife Response Network.